Marvel Reveals Comic-Con Posters for Thor and Captain America Sequels
by Joel D Amos at . Comments
Going to Comic-Con like Movie Fanatic is, we have one freebie you are going to want to get as Marvel has released its Comic-Con posters for Thor: The Dark World and Captain America: The Winter Soldier. Both will be available at their booth, (#2329). If you can't make it to San Diego, we've got the images of both below.
First up is the one for Captain America: Winter Soldier because it is just so awesome. It shows both title characters in a battle that previews the action that is to come when the film lands April 4, 2014. That is much more than the simple shield we got for the Captain America:  The Winter Soldier teaser poster.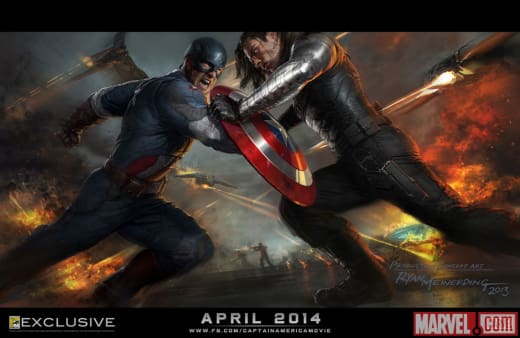 Next is the wildly graphic, and informative, poster for Thor: The Dark World. In it, we not only see our titular hero, but also the fact that Loki is back and so much more. From the first Thor: The Dark World trailer to images such as the one below… we think Marvel's success streak will continue.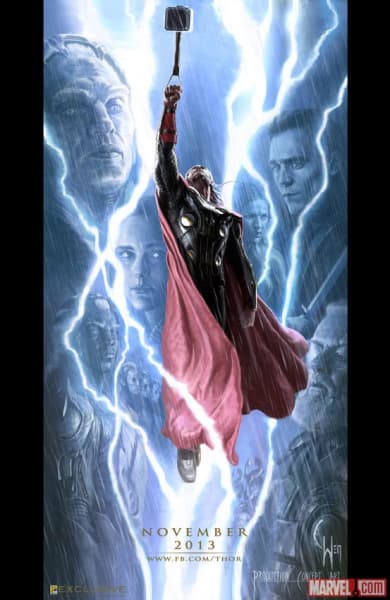 More from Comic-Con and Marvel arrives from Movie Fanatic on July 20!