The first poster for the Josh Brolin (most recently in Gangster Squad) starring, Spike Lee directed Oldboy has arrived and although the image may appear out of left field of Brolin climbing out of a box… it could not be more perfect.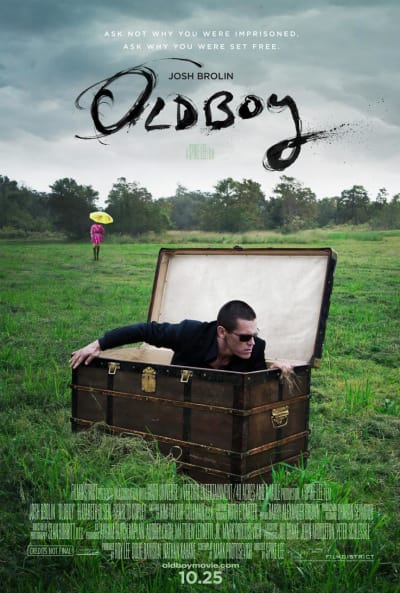 Oldboy arrives in theaters October 25 and tells the story of Brolin's ad exec who is kidnapped and spends 20 years in solitary confinement. When he is released, for what seems like no reason at all, he doesn't obsess about who kidnapped him and why. Brolin instead, is obsessed with why he was released at all.
The film is Lee's latest and what's interesting to note is that the handwriting of the title on the poster is Brolin's!
Oldboy also stars Elizabeth Olsen and Sharlto Copley, and was shot from a script by Mark Protosevich (I Am Legend, The Cell, Thor).