Only God Forgives Review: Ryan Gosling in Stylized Sleeper
by Joel D Amos at . Updated at . Comments
Ryan Gosling and Nicolas Winding Refn made movie magic together in 2011 with Drive. The film was one of our Top 10 Movies of 2011 and single-handedly managed to place a shot of adrenaline into the movie industry. Gosling and Refn have reteamed in Only God Forgives and it feels and sounds like Drive, but where their last film invigorated, their latest is a film in search of a story.
Gosling is a man living in a Thailand town, who honestly does not say too much. It's a perfect role for the actor to sear a performance solely from his face. He scouts fighters for an MMA-type Thai league, and works alongside his brother who does lots of not-so-good things, the least of which is dealing drugs. When he is killed as revenge for an unspeakable crime, it sets in motion a cycle of revenge and subsequent reciprocity.
His brother's death also brings his mother to town to "pick up her dead son" and to implore her son to seek vengeance that is to the extreme on the get back scale. Kristin Scott Thomas is almost unrecognizable as his mother and she may be the most vicious and seedy person in all of Thailand upon her arrival. The actress is honestly the best thing about the film and she sears through every moment she's onscreen.
The problem with the movie is that it looks amazing, as seen in the Only God Forgives trailer, but that is not enough to carry it to greatness… like Gosling and Refn achieved in Drive. It sounds fantastic too, as the soundtrack is thick with synthesized sounds and rhythms that reflect the pastel neon look of the landscape.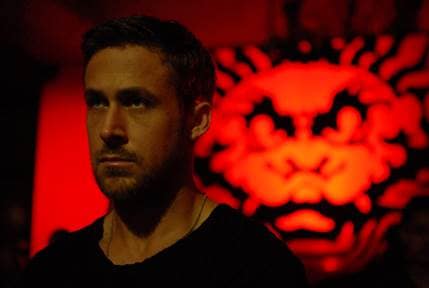 Only God Forgives just simply moves really slowly. We know that is completely on purpose and the pace set by Refn is meant to allow the audience the soak in the sewer-like feelings that his leads and the story emit. And it's not that we can't spend two hours in the dark with the lowest of lowlifes. Our issue with Only God Forgives is that, yes it's slow, but not much really happens even when the plot is moving. We don't care about the characters. The viewer won't be compelled by their vexing situations.
And in the end, it just feels like cotton candy. Our Only God Forgives review can say that it tastes great and looks great, but a half an hour after it's gone… so are your memories of it.