The poster for Prisoners, the movie that magically pairs Jake Gyllenhaal and Hugh Jackman, has arrived and it has both their handsome faces -- front and center. Teased in the Prisoners trailer, the story follows Jackman, who is facing a parent's hell when his six-year-old daughter, Anna, goes missing.
Heading the investigation that moves slower than Jackman wants it to is Detective Loki (Gyllenhaal, not Tom Hiddleston!). When he can't find enough evidence to hold their only suspect (Paul Dano), he is released. It is then that Jackman takes things into his own hands.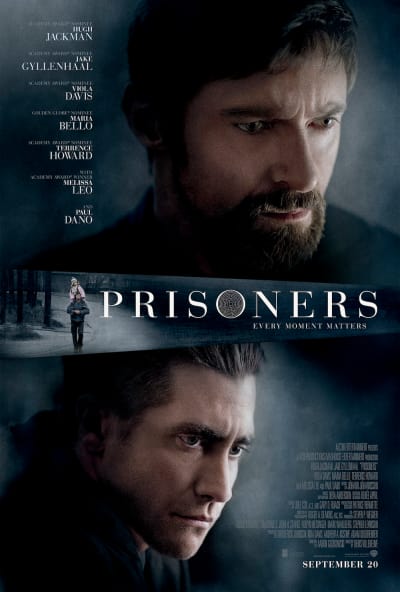 Jackman goes deep, and has us thinking about what you would do as parents. How far would you go to ensure the safety of your children? Something tells me… all the way!
Prisoners has its world premiere at the Toronto Film Festival on September 6 and also includes a stellar cast of Viola Davis and Terrence Howard.