Russell Crowe Open to Man of Steel Sequel, Krypton Prequel
by Joel D Amos at . Updated at . Comments
Russell Crowe could not ignore the mounting questions regarding his return to the role of Jor-El in Man of Steel on his Twitter account. So, after weeks of fans asking him whether he would return for a sequel, he answered that question and raised them an answer.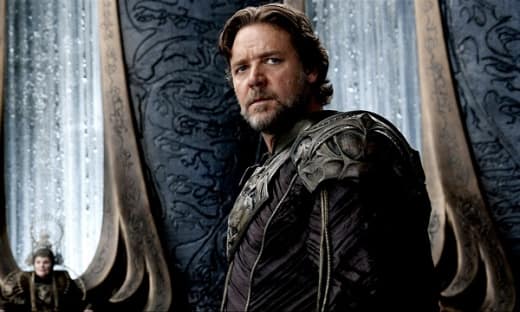 When it came to whether his "appearance," as we would call it, throughout Man of Steel could be reprised in a sequel, Crowe said, "Just getting sick of reading the same question mate, however, if it came up, I'd give the tights another go."
Guess his fans think a prequel that focused on his character only struck a chord with the Australian actor as well, to which he said," A lot of you are asking about a KRYPTON prequel, if that's something you feel strongly about let @Legendary pictures know your thoughts."
As our Man of Steel review stated, Crowe was astounding as Jor-El and the idea of an entire Superman film set solely on Krypton is an interesting idea to say the least. No one has ever really given much thought to it, but then again, with the power Crowe exhibited as Jor-El… it could work.