After going back and forth between Sam Mendes will direct James Bond 24 and Sam Mendes won't direct James Bond 24… it's official! Mendes has signed on the dotted line and he will helm the twenty-fourth edition of James Bond, and we also have a release date for the follow-up to Skyfall.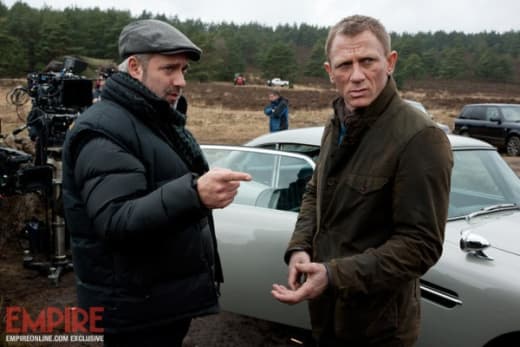 Bond 24, as it's called right now, will open in the UK on October 23, 2015 and on U.S. screens November 6. That's going to be some weekend as Edgar Wright's Ant-Man will be premiering that weekend as well!
Of course we know that Daniel Craig will return as Bond, and one of the Bond girls will be Penelope Cruz… but beyond that little is known about the next 007 movie.
After Mendes helmed Skyfall to $1.1 billion in box office and wide-ranging critical acclaim plus its first Oscar (for Adele's Skyfall), it seemed a no-brainer to bring Mendes back. But, we can see why he hesitated. It's hard to top yourself.
Mendes released a statement expressing his thrill at returning to the franchise that made him want to make movies in the first place.
"I am very pleased that by giving me the time I need to honour all my theatre commitments, the producers have made it possible for me to direct Bond 24," Mendes said. "I very much look forward to taking up the reins again, and to working with Daniel Craig, Michael G. Wilson and Barbara Broccoli for a second time."
We couldn't be more excited as well, as we called his Bond film, in our Skyfall review, one of the best of all-time.