If that Saving Mr. Banks trailer didn't have you thinking Oscar for all those involved, nothing will. Disney has released the first official poster for Saving Mr. Banks, and it features Hanks, along with fellow two-time Oscar winner Emma Thompson.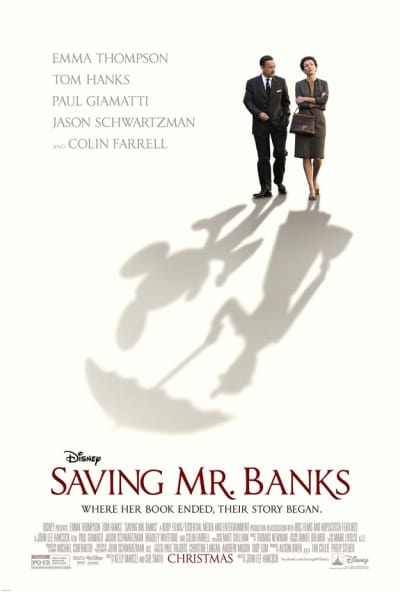 Thompson portrays Mary Poppins author P.L. Travers, who in the film travels to Los Angeles to meet with Walt Disney (Hanks) as they prepare to make her book into a movie musical. Things, believe it or not given what a classic Mary Poppins would become, don't go so smoothly as Travers believes Disney will make a mockery of her instant classic.
Saving Mr. Banks opens December 20, just in time to qualify for Oscar, and had us from that first image of Tom Hanks as Walt Disney!