The Butterfly Effect is coming at us, again. One of the writers and directors of the 2004 film, Eric Bress, will be rebooting their haunting film for release sometime in 2015. Has Hollywood gone reboot crazy? Yes! But… we will say this: If there is a film that should be redone, it is The Butterfly Effect.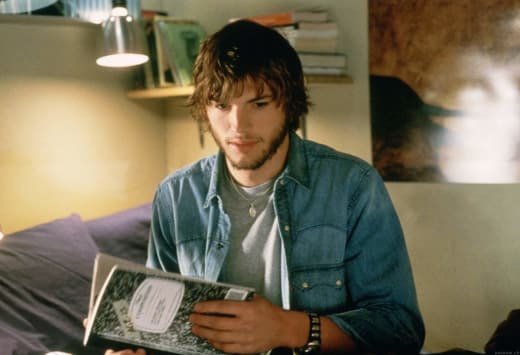 The film has a sizzling concept and the original just didn't execute it all that well. Given a second chance, hopefully Bress can do something more with the story than in 2004. But, it does beg the question: Is it too soon to go back to The Butterfly Effect?
Some films do not need a reboot -- that is for sure. Although we enjoyed The Amazing Spider-Man reboot, perhaps it was too soon to put someone other than Tobey Maguire in the Spidey suit. Judge Dredd is another example of a good reboot. The original starring Sylvester Stallone was kind of a joke. But, the Karl Urban Judge Dredd was simply stellar and frankly we want a sequel.
In the original The Butterfly Effect, Ashton Kutcher (soon to be seen in Jobs) played a troubled young man who comes to realize he has the power to travel in time. Only, the consequences of his time travel journey produce the titular effect and send his present into chaos. It was a great premise and a lousy execution. Perhaps, two times is a charm?