As The Host lands on DVD and Blu-Ray, it has an enormous opportunity to become a sleeper hit. As the latest from the imagination of the Twilight Saga writer Stephenie Meyer, it was hoped the film would reach that level of blockbuster when it landed in theaters.
Given that Meyer has planned two sequels to her blockbuster YA sci-fi novel that spent almost a year atop the bestseller lists, the film's arrival on home video could prove huge to making The Host her next franchise.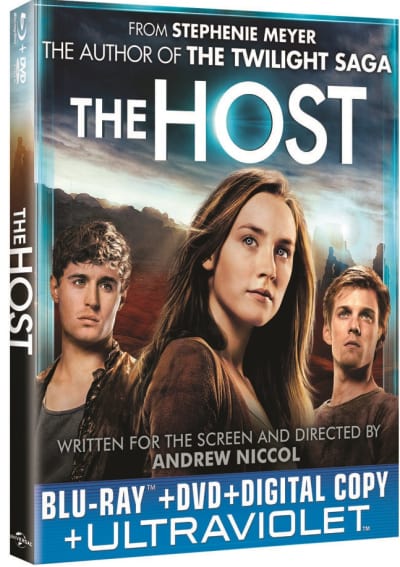 The wildly original story stars Saoirse Ronan, in what many ways are dual roles. She is Melanie Stryder, one of the few humans left on a futuristic Earth who has not been taken over by aliens. See, the aliens use the human body as a host and have over the years, created a world where war is non-existent and poverty and violence are a thing of the past. Doesn't sound so bad, does it? Except the fact that humans aren't exactly given a choice in the matter. Let's be real: This is a violent takeover.
As shown in the first The Host trailer, Ronan's Melanie is trying to protect a group of rebels that she would die for. When cornered, Stryder opts to jump to her death rather than be taken into custody by Diane Kruger and her alien thugs. Only, she doesn't die. She is taken in, and injected with an alien being. Except… the Melanie part of her body is far from a welcome host and her internal struggle becomes the outward fight for humankind's survival. It also makes for one of the more unusual love triangles we've ever seen.
The Host possesses a talented cast including Max Irons, Jake Abel and William Hurt and is from the vision of Andrew Nichol (Gattaca, In Time) -- a wickedly talented writer-director. As we stated in our theatrical The Host review, he is the perfect choice to bring Meyer's futuristic vision to life. Sure, the film still has Meyer's handprints all over it. But, it is visually stunning and the Blu-Ray and DVD are packed with extras sure to compel those who couldn't get enough of the film itself.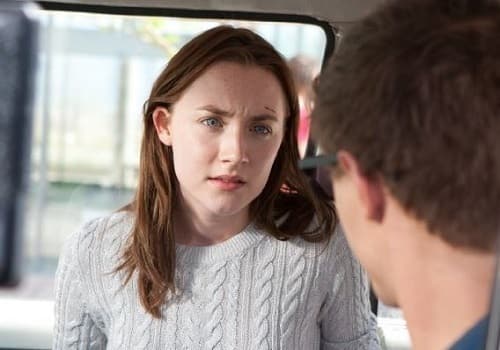 The deleted scenes are a bonus on home video that we're used to seeing. And in the case of those who adore The Host, those selected for the Blu-Ray and DVD will only add to the excitement over Meyer's next world. The Bringing The Host to Life featurette takes viewers behind the movie magic with never-before-seen visuals interjected with interviews with Meyer, Ronan, Irons and Abel.
As the film is truly a collaboration between Nichol and Meyer, their audio commentary is even more compelling than the film itself. Hearing how things were brought to life and the manner in which that was achieved is truly fascinating.