The Hunger Games: Catching Fire Photos, Comic-Con Panel Confirmed
by Joel D Amos at . Updated at . Comments
We're getting in major Comic-Con mode over here at Movie Fanatic as it is less than 48 hours until we head out the door and down the road to San Diego to bring you the biggest news in movies… all year! The latest piece of reporting we have to bring you is that Lionsgate has confirmed who exactly will be presenting new footage (and we're guessing a trailer) from The Hunger Games: Catching Fire. To tease us, Yahoo Movies released a new still from the film. We knew that Catching Fire is coming to Comic-Con... but exactly which stars will attend?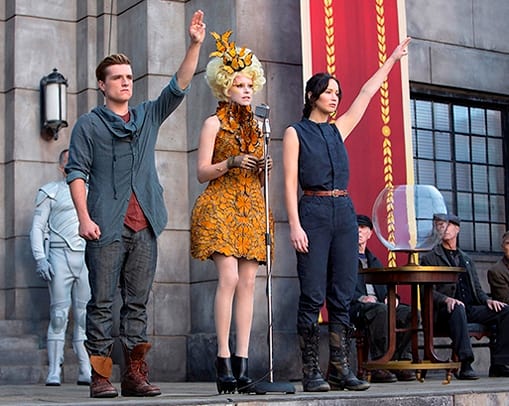 Jennifer Lawrence, fresh off her Academy Award victory for The Silver Linings Playbook, will be there! As will her cinematic romantic interest(s) Josh Hutcherson and Liam Hemsworth. Also in attendance is one of our faves, Lenny Kravitz. Filling out the panel is Willow Shields and Jeffrey Wright with director Francis Lawrence.
Also, Entertainment Weekly unveiled a new Katniss photo where she appears to be in... a wedding dress?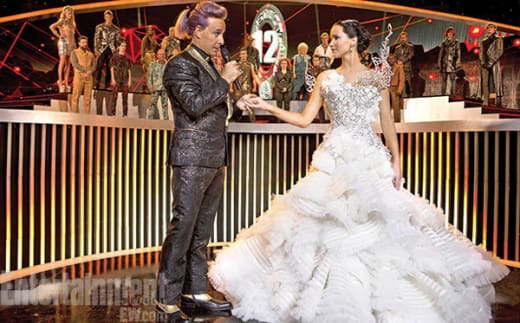 The Hunger Games: Catching Fire will land on November 22 and is considered one of the most anticipated movies of the entire year. We think it will be the most in-demand panel in all of Comic-Con.