One of the movies we're surprisingly excited to cover at this year's Comic-Con is The LEGO Movie. Hot on the heels of The LEGO Movie trailer, we've got the film's poster, designed specifically for Comic-Con.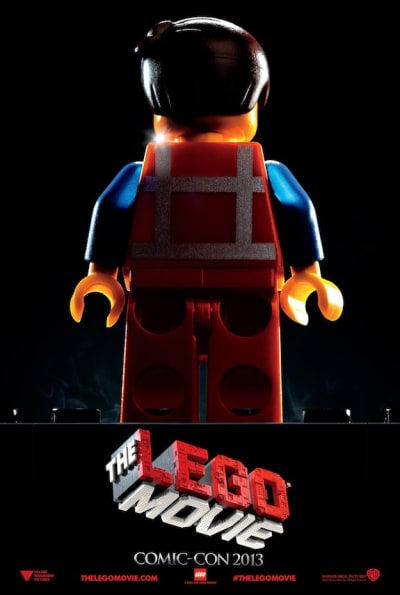 The movie doesn't arrive until February 7, 2014, but the buzz is already beginning. Considering the toy company has full LEGO series for some of the biggest properties in Hollywood (The Lord of the Rings, Batman), having these icons of film in the same movie… is frankly thrilling.
The poster above still doesn't tell us too much about the movie, but you have to admit: It's pretty cool to see the toys we played with as kids (and perhaps some of us still do!) get the big screen treatment.
The cast is also astounding from Will Arnett, Nick Offerman, Christ Pratt and Will Ferrell to Samuel Jackson and Elizabeth Banks.
Longtime LEGO fans Phil Lord and Christopher Miller (21 Jump Street, Cloudy with a Chance of Meatballs and Cloudy with a Chance of Meatballs 2) are behind the effort and like we said, it should prove for one interesting Comic-Con press conference!