The Way, Way Back Exclusive: Maya Rudolph & Sam Rockwell Dish Summer Jobs
by Joel D Amos at . Updated at . Comments
The Way, Way Back follows the story of a teen boy who gets a summer job at a water park, working alongside Sam Rockwell and Maya Rudolph. It's the perfect job, as seen in The Way, Way Back trailer, to get away from an overbearing father figure played by Steve Carell.
Movie Fanatic met Rudolph and Rockwell for an exclusive video interview where the two stars gave us their summer job favorites. Well... maybe not favorites, but a few of their most memorable summer employment experiences.
"I never had a fun summer job like this… like, 'Are you ready for the summer?!' You think you're going to have that," Rudolph said. "I was never the camp counselor."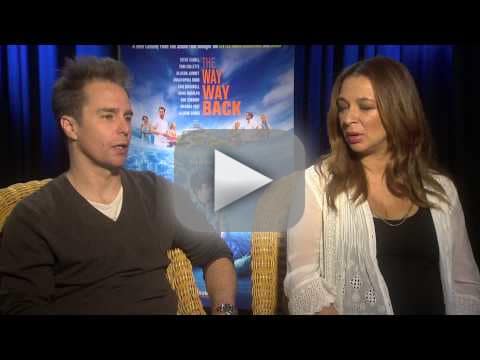 Rockwell had quite the experience, although it does not sound enjoyable by any means... but certainly informational. "I worked at McDonalds," he admitted. "It wasn't fun. It was horrible."
"Nice, I think food service is a must rite of passage," Rudolph interjected. "You learn how not to treat people."
Speaking of summers, Rudolph is having one for the ages. She has three movies coming out in the busy summer movie season -- The Way, Way Back, Grown Ups 2 and Turbo.
"I know! It makes it sound like I'm really busy," Rudolph said. "Yeah, I'm not that busy."