The Way, Way Back: Jim Rash & Nat Faxon Talk Switching Roles with George Clooney
by Joel D Amos at . Updated at . Comments
It should hardly surprise that in our The Way, Way Back review, Movie Fanatic called the film the most heartwarming of the summer. After all, writer-directors Jim Rash (Community) and Nat Faxon won an Academy Award for writing The Descendants.
As can be seen in The Way, Way Back trailer, the duo has mastered the art of ensemble drama meets comedy yet again. We met the pair for an exclusive video interview where we wondered how they decide whether to act in a movie they write, such as The Descendants.
"I was this close to being Matt King in The Descendants," Rash said of the George Clooney role.
"And Clooney was almost Lewis in this," Faxon added and everyone laughed.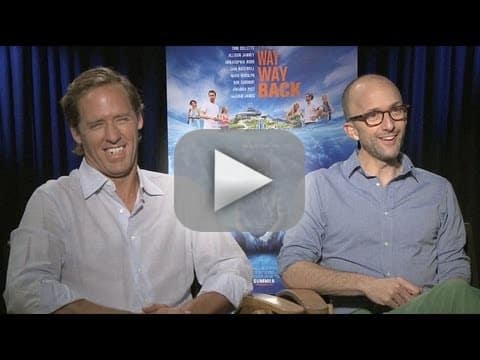 They not only wrote and directed The Way, Way Back, the pair also star as workers in the water park where our main character finds the summer of his life (Check out our Steve Carell and Allison Janney exclusive interview to discover the summer of their lives).
We also explored where their winning writing process began, that started as members of the famed Los Angeles comedy troupe The Groundlings -- who gave us Melissa McCarthy, Kristen Wiig and Maya Rudolph.
"You write with everybody in the cast," Rash admitted of The Groundlings. "We found a natural… fit. It was easy. It is what started us wanting to write bigger things."
Faxon felt at the end of the day, writing with Rash was simply a joy. "It was fun to brainstorm and improvise," Faxon added. "It goes beyond the friendship and accelerates to another level."