The Wolverine Japanese Poster: Here Comes the Samurai!
by Joel D Amos at . Updated at . Comments
20th Century Fox has released a Japanese poster for the Hugh Jackman-starring The Wolverine and it is, simply, awesome. There's something truly kick-ass about thinking of our favorite X-Men hero as a classic Land of the Rising Son warrior. Seeing Jackman wielding a Samurai sword just kind of gets us going. Toss that in with the killer The Wolverine trailer, and excitement could not be higher for Jackman's return to the heroic role.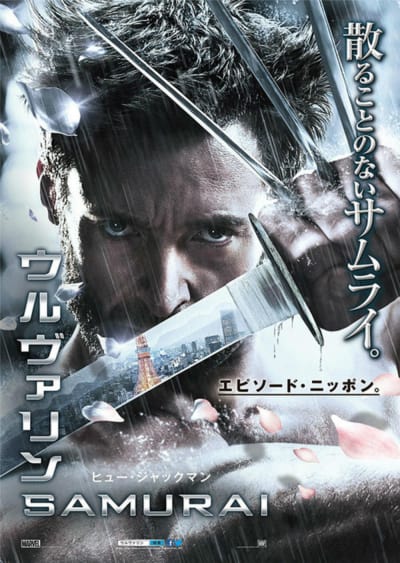 It is incredibly important that the Japanese The Wolverine poster has gained wide attention. The film not only takes place in the country, but is central for pushing forward the mythology of the character.
Also, if you look closely, fans of Wolverine can catch a few clues as to what to expect from the film that arrives July 26 that spawn some serious questions. Why does Jackman's character need a sword when he has those vicious blades? Could it be that he trains with ninjas? We're thinking that's a huge possibility. Also, what is the role of the Tokyo Tower seen reflecting in Jackman's dazzling sword?
Answers are coming, people -- the film's opening is merely weeks away.