The Wolverine Slices to Top Spot: Weekend Box Office Report
by Joel D Amos at . Updated at . Comments
Hugh Jackman and his cinematic alter ego, The Wolverine, topped the last weekend in July's box office with $55 million in its first week of release. Expectations for the film were higher than its actual earnings, so we may have seen the last Wolverine solo film. Of course, Jackman will be back in the X-Men fold with the highly anticipated X-Men: Days of Future Past, but The Wolverine may be it for our ripped and dangerous hero.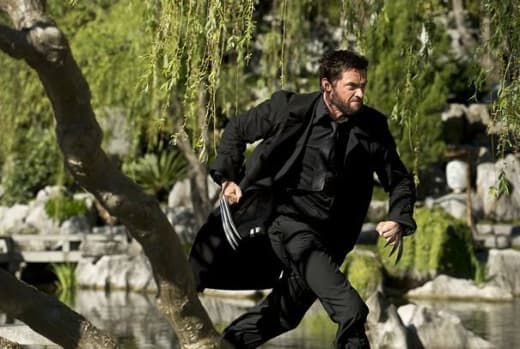 Although it may appear as if that is a solid opening weekend (and as you can tell from our The Wolverine review... we enjoyed it), in fact, The Wolverine produced the second lowest opening weekend of any X-Men movie to date.
The Conjuring, last week's top film, added another $22.1 million to its impressive first week total, bringing its cumulative American box office total to $83.9 million. And another movie that just won't quit, Despicable Me 2, took in $16 million to come in third. The Steve Carell animated smash has now banked a jaw-dropping $306.4 million in North American sales alone.
And although it seems as if it isn't exactly doing well, Fox's animated Turbo continues to chug along. In its second full week of release, the Ryan Reynolds-starring charmer earned $13.3 million -- bringing its cume to a solid $55.8 million.
We couldn't close out our weekly weekend box office report without noting the arrival of the film that landed in tenth place, Fruitvale Station. The true story that should be earning all kinds of Oscar nods early in 2014, banked $4.7 million to land it on the top 10 in its third full week of release. Word of mouth should continue to work well for the tragic true story that could not be more powerful.
Box Office Top 10:
1. The Wolverine, $55 million
2. The Conjuring, $22.1 million
3. Despicable Me 2, $16 million
4. Turbo, $13.3 million
5. Grown Ups 2, $11.5 million
6. Red 2, $9.4 million
7. Pacific Rim, $7.5 million
8. The Heat, 6.9 million
9. R.I.P.D., $5.9 million
10. Fruitvale Station, $4.7 million