Veronica Mars Creator Rob Thomas Talks Movie: It Has "A Godfather III Theme"
by Joel D Amos at . Updated at . Comments
After their successful Veronica Mars Kickstarter campaign, creator Rob Thomas and his cast, including Kristen Bell, have not wasted any time getting to work. But, they had the time to come to San Diego for Comic-Con. Seems only appropriate given how "the fans" are the reason they are making a movie and Thomas could not wait to fill them in on details.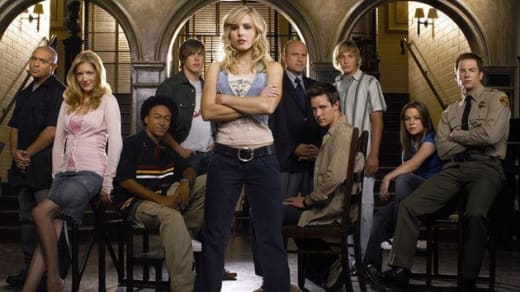 "There were a couple of different ways we could have done this. We're shooting in the low twenties in terms of shooting days. The smart way to do this would have been an Agatha Christie-style story set in a house, no new characters -- very contained," Thomas said of why he chose to go Kickstarter.
"Instead, we made an ambitious, sprawling, low-budget movie. The tough part is that you have to be moving fast all the time. But because the actors know their roles, they have three or four chances at a line reading. That's it. Every day we're racing the clock."
In fact, Thomas wants his former TV series to become a film series of epic proportions. "I want to be a Bond franchise," Thomas said.
Thomas then screened Veronica Mars movie footage from what they have already shot. Not much can be discerned from it, given as they just started. But one thing is for sure, Mars is now a lawyer and no longer a private investigator with her father. But, like a certain Corleone, something pulls her back in.
"I can tell you that it sort of has a Godfather III theme to it. Which is odd, because why not pick Godfather II? It was better," Thomas said and laughed. "I can tell you [Veronica] has not worked as a private detective since the last time you saw her. Part of this movie is her getting back into this life she thought she left behind."