X-Men Days of Future Past: First Photo of Quicksilver's House?
by Joel D Amos at . Updated at . Comments
It's been almost a month to the day since X-Men: Days of Future Past director Bryan Singer tweeted a set photo of Richard Nixon and a Vietnam protest; both are integral to his story that melds the X-Men worlds of today and yesteryear. Movie Fanatic has received a tweet from the director that nods to the news about Quicksilver being in his blockbuster in the making. Note that the name on the mailbox, Maximoff, is the real name of Quicksilver's alter ego!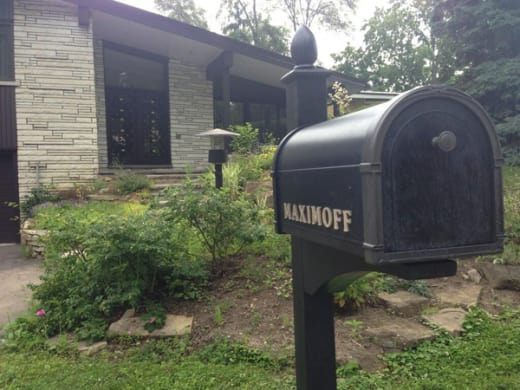 So, guess it's real all those rumors that Quicksilver will appear in the X-Men: Days of Future Past sequel to X-Men: First Class. Now, we just need to wait to hear how Joss Whedon will be using the comic hero whose rights are owned by both Marvel and 20th Century Fox (who puts out the X-Men movies) in The Avengers 2.
Our big question is this: Will both film series use the same actor? Time will tell.