X-Men Days of Future Past: Viral Video Celebrates 50 Years of Trask Industries
by Joel D Amos at . Updated at . Comments
Soon after the X-Men: Days of Future Past cast shocked Comic-Con with their appearance, we started seeing all sorts of advertisements for Trask Industries and their proud product the Sentinels.
Now, 20th Century Fox has released a viral video that celebrates 50 years of Trask Industries and their all-out effort to ensure the security of us all.
And we also have word of who Peter Dinklage will be playing, none other than Bolivar Trask… the company's CEO!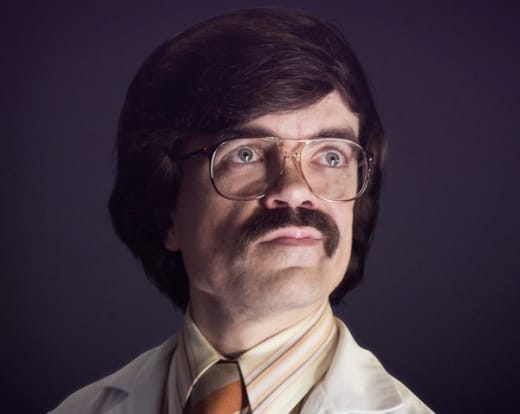 How this plays into the X-Men: Days of Future Past storyline, we're not exactly sure. But, we have a theory. SPOILER! At the end of The Wolverine, Logan runs into two old friends, Professor X and Magneto, who tell him that the time is now for him to return to the Mutant collective as an evil force has risen its head. We believe, that evil force is the fact that the Sentinels are in control.
Somehow, our heroes have to go back in time and meet up with their younger selves (from X-Men: First Class) to squash the company that will ruin the world in current time.
We also have a new "still" from X-Men: Days of Future Past that features one of those ominous looking Sentinels overlooking what appears to be the inauguration of a president. Spooky, no?