Well, this is good news: Zachary Quinto has stated that he has been told by Paramount Pictures that he should block off some time in 2014 to shoot the third installment of the J.J. Abrams Star Trek series. Yes, you read that right -- including that last part about Abrams being a part of the third film of his Star Trek trilogy.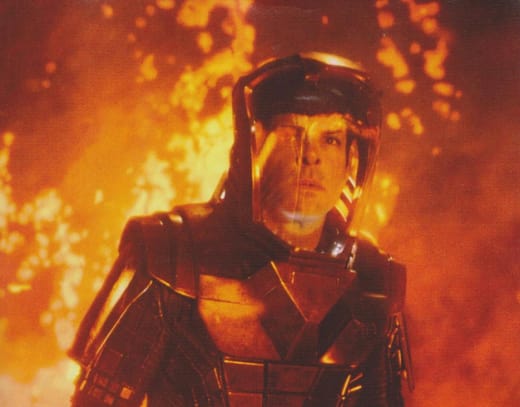 Given that Abrams released Star Trek in 2009 and it took until 2013 to get the second Star Trek feature in his series, Star Trek Into Darkness, it is incredible that the third film will be shooting next year.
Quinto was speaking to a group at the Galway Film Festival in Ireland where he stated that given the $444 million Star Trek Into Darkness made and the fact that Abrams will be making Star Wars Episode VII, looks like Star Trek 3 will proceed quickly and we're guessing that it will shoot in England where Abrams is doing pre-production work on his Star Wars.
Now, does this have Abrams doing too much? Well, we know that William Shatner called J.J. Abrams a pig for doing both!
Is this wishful thinking on the part of the man who plays Spock? Is there any way that Abrams, given the schedule, can shoot Star Trek 3 in 2014? He has to deliver Star Wars Episode VII for release in 2015! These are all valid questions, but as we all know… it is impossible for Spock to lie.