There is something so cool about the 47 Ronin international trailer we showcased yesterday. Given that the film takes place in Asia, it seems only fitting to witness the teaser with that foreign flair. Now, merely a day later, we have an international poster for 47 Ronin that features Keanu Reeves' samurai front and center.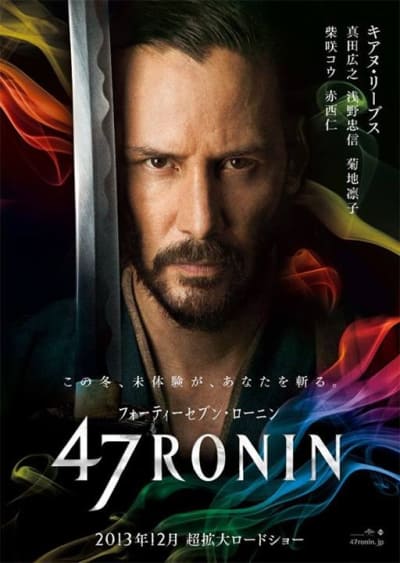 Reeves had to learn some serious samurai moves for the role and it was evident he nailed it, even from that first 47 Ronin trailer that debuted last month.
The film hits theaters stateside December 25 and features Reeves as a half-breed warrior who is rejected by his colleagues. When their leader is assassinated, that unlikely hero rises and leads them to victory and vengeance. 
It's kind of a movie poster day today at Movie Fanatic with the premiere of The Secret Life of Walter Mitty poster and the Gravity George Clooney poster!