Anchorman 2: Cast Photo Goes "Deep Inside Ron Burgundy"
by Joel D Amos at . Updated at . Comments
The Anchorman 2 cast adorns the latest cover of Entertainment Weekly and never have we been so excited to go to our mailbox. Will Ferrell, David Koechner, Paul Rudd and Steve Carell greeted us this morning and you just know it was going to be a good day.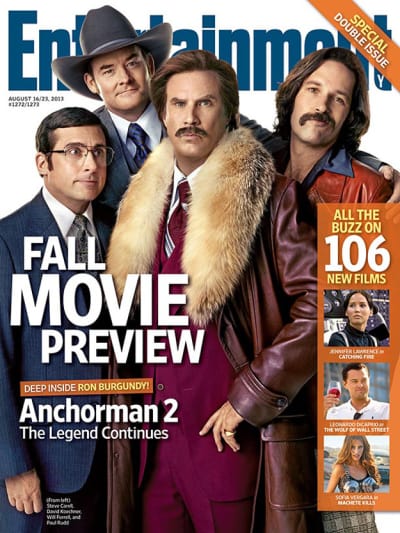 The sequel to Anchorman lands December 20, and thus far we've only had the Anchorman 2 trailer and Anchorman 2 poster to go on… so we'll take anything we can get.
Our favorite local newsman has said goodbye to the 1970s and has welcomed the 1980s with open arms and a stiff glass of scotch. What we know about the sequel is it will deal with the onset of cable news. We all know how well Ron reacted to the addition of a female anchor, how on earth will he react to the arrival of the 24-hours news cycle? We don't think too well!