Arthur Newman Exclusive Giveaway: Win Colin Firth DVD
by Joel D Amos at . Updated at . Comments
Colin Firth is clearly adored by millions and that has not abated since he waded out of the water in the BBC production of Pride and Prejudice. Now, Movie Fanatic has a chance for one lucky reader to win his latest flick.
In Arthur Newman, the Oscar winner (for The King's Speech) Firth plays the titular character -- and that might not be his real name -- who is so unhappy with life he takes on another persona and hits the road.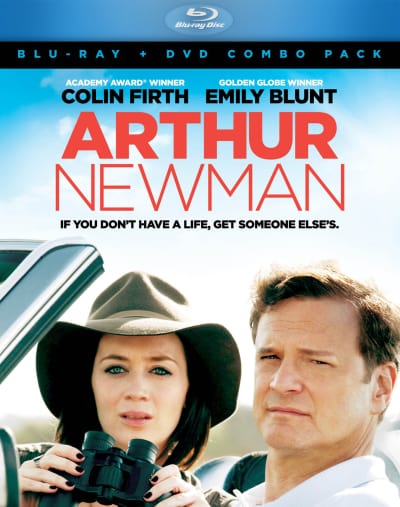 As we see in the Arthur Newman trailer, along for the ride is another lost soul, Emily Blunt. Firth has an estranged relationship with his son and his ex-wife that is strained to say the least. Blunt, well she has a whole heap of her own problems. But, together, they make movie magic and as we stated in our Arthur Newman review... they are pure gold. 
Along the way on their most unexpectedly joyous road trip, the pair will "visit" people's homes and take on their identities, at least through their clothes and belongings and for only a couple of hours before the couple move on to the next locale. Through this journey, each will find their way... ironically, home.
Use the widget below to enter on Facebook or Twitter. There are three unique ways to enter, and by entering all three ways you can increase your chance at winning! And enter now, this prize pack's winners will be announced September 13.