Austenland Exclusive: Keri Russell Dishes What Era Attracts Her
by Joel D Amos at . Updated at . Comments
As seen in the Austenland trailer, Keri Russell portrays Jane… and Jane wants nothing more than to live in the world of her favorite author. Jane Austen, in fact, is much more than a writer to Russell's character. She crafted a world that she would love to live in and has actually built her life around it.
So, we asked Russell, in our exclusive video interview, what time period would she most want to visit?
"I've always been drawn to the era of cowboys and big space, although I do like the comforts of hot water and a lavender oil bath," she said and laughed.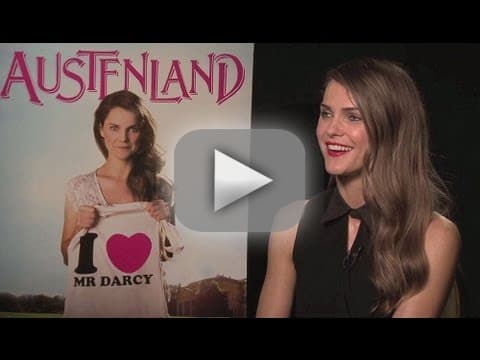 Russell has a front row seat to the world of Austen in Austenland and can give us an expert opinion into why, after hundreds of years, the British author is still so wildly popular.
"The thing that I gather is those books and stories, they have a man that could see you as a woman or a partner for your mind -- outside of class and clothes, someone who is watching the inner workings of how you tick and how your mind works. There's this slow burn of courting, and I think people still like that."