Ben Affleck as Batman: Former Bat Actors & Joss Whedon Defend Casting
by Joel D Amos at . Comments
Sure, Movie Fanatic may have given you Ben Affleck is Batman: Five Reasons it May Work. But, when the men who have played the part before jump to your defense, people have to listen. And when one of geekdom's biggest stars, The Avengers director Joss Whedon, adds his two cents… the room should get pretty quiet.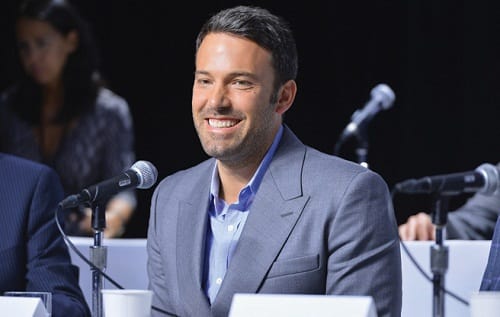 "Affleck'll crush it," Whedon tweeted. "He's got the chops. He's got the chin -- just needs the material. Affleck & Cavill toe to toe -- I'm in!"
In the last five days since it was announced that Zack Snyder and Warner Bros. cast Ben Affleck as Batman in Batman vs. Superman, the world has created a new sport and that is Batman bashing of the Affleck kind.
Almost 70-percent of the twitter comments were negative when it comes to Affleck playing the Caped Crusader. But then again, when it comes to internet commenting… people who "like" things or have a positive spin on something, usually stay quieter than those who have an issue.
Val Kilmer, who previously played the Bat, simply said, "Give Ben a chance."
And Adam West, who played Batman quite campy on TV, had this to say to his new colleague in the Batsuit world. "Remember Ben, with the cape and cowl comes great responsibility (and lots of heat)," he tweeted. "Bring deodorant."
West would certainly know about backlash and Batman.
No word from George Clooney or Michael Keaton yet… but we suspect they both will be asked about it at some point.