When Warner Bros. announced that Ben Affleck is Batman in the sequel to Man of Steel, it appeared as if the world had split into two camps. One thought the casting was a stroke of genius. The second… well, it was if the world had come to an end. We at Movie Fanatic have come to appreciate the talents of Affleck of late and are willing to let the film, Batman vs. Superman, speak for itself.
But, until then… we present five reasons why the casting of Ben Affleck as Batman might just work.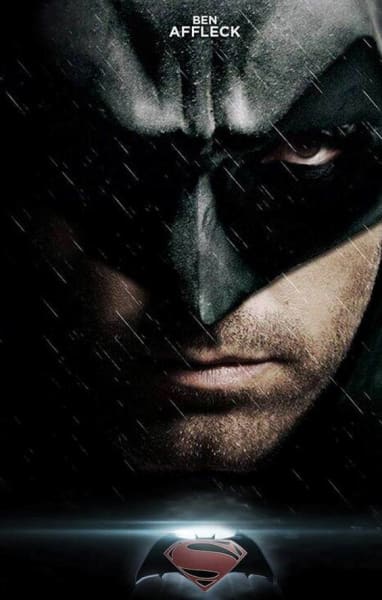 1. Past Heroes Have Long Lists of Haters Turned Admirers
People practically revolted when the first modern era movie Batman was named. Michael Keaton was best known as Mr. Mom and Beetlejuice when Tim Burton cast him, and ardent fans were livid. Turned out, people kind of liked the man's performance as the Dark Knight.
Also, Robert Downey Jr. wasn't exactly liked as a choice to play Iron Man. Can you imagine Iron Man without Downey now? Heck, even Chris Evans was not necessarily a popular choice to play Captain America when he was cast, and for that matter, neither was Heath Ledger when it was revealed he would follow in Jack Nicholson's huge shoes as the Joker.
Let's think how that worked out… oh yeah, he won an Oscar.
2. He's Not the Gigli Actor Anymore
As an actor, Affleck has grown immensely. Sure, he veered off the thespian path to try to be a blockbuster movie star with less than stellar turns in famous bombs such as Gigli. And frankly, it's not like he was all that fabulous in Pearl Harbor or Armageddon. But, can you imagine anyone else playing the lead character in Argo? And his turn (ironically as Superman) as George Reeves in Hollywoodland was astounding.
Let's give him the benefit of the doubt that he will take this part seriously, knowing how much is riding on it.
3. Age Difference with Henry Cavill
In Batman vs. Superman, the Caped Crusader is supposed to be an "older and wiser" superhero, according to director Zack Snyder. Affleck fits that bill -- he is about 11 years the senior of the man playing the Man of Steel. Tick that box!
4. Playing the Batman/Bruce Wayne Dichotomy
Affleck can easily pull off the billionaire playboy part of the Bruce Wayne-Batman equation. And if you think about it, Affleck will easily fill out the suit and, we bet, take to action scenes even better than Bale did. We love Bale as Batman and will miss him dearly -- particularly in The Dark Knight Rises -- but let's be honest, he wasn't the best action hero on the block. Bale's fight scenes felt a bit laborious, and Affleck, we have a gut feeling, will kick some serious butt.
5. He's an American!
Before Affleck's casting, three of America's greatest and most popular superheroes were played by non-Americans. Andrew Garfield is Spider-Man, Christian Bale was Batman and Henry Cavill is Superman. It's about time an American was cast to play one of the big three superheroes that were created in America.
I'm not being ethnocentric here, it's just as so many American jobs are shipped overseas nowadays… it's kind of nice that one has come back! 
Now, if we can just decide who should play Lex Luthor.
Given our arguments that Affleck could be a good Batman in the Man of Steel sequel Batman vs. Superman... cast your vote.
Is Ben Affleck a good choice to play Batman?