The band who won the soundtrack lottery for scoring the theme song to Catching Fire is… Coldplay! If you think about it, it is a perfect choice. The band, with their soaring melodies and movie score-like musicality, should give fans of the Suzanne Collins book quite the memorable theme song. Where Arcade Fire scored with The Hunger Games, look for Coldplay to up the ante with Catching Fire.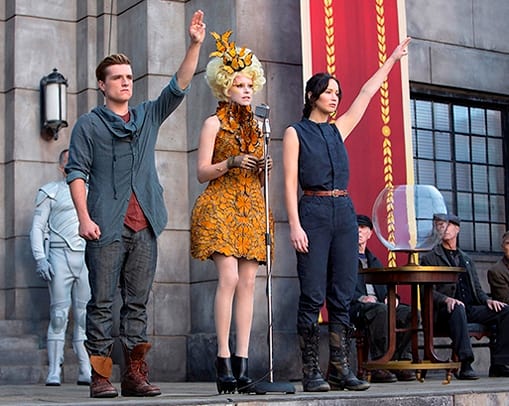 Coldplay will unleash Atlas on August 26, that essentially gets the Catching Fire promotional bullet train racing towards the film's November 22 release. We are already inspired by the Comic-Con release of the Catching Fire trailer, and cannot wait to hear that Coldplay "ear candy" later this month.
Catching Fire finds Katniss and Peeta on a Victory Tour, one that is short-lived. See, President Snow has plans for the two who have inspired a revolutionary spirit across the land… an all-star Hunger Games that has them fighting for their life anew.