Lionsgate sent Movie Fanatic a little treat this morning, the Katniss and Peeta Victor Banner and the announcement of TheHungerGamesExplorer.com website.
We've seen the Katniss and Peeta Victory Tour banner, but this takes that element of the Suzanne Collins page to screen effort to a whole new level and goes way beyond the viral potential of the recent Catching Fire trailer.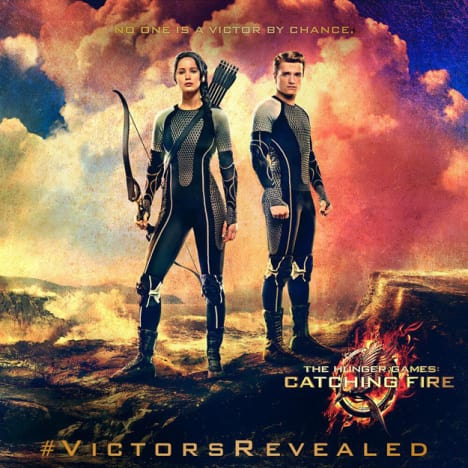 For The Hunger Games: Catching Fire, it appears that Lionsgate is pulling out all the creative stops to build on their already massive fan base.
By visiting The Hunger Games Explorer site, fans can vote for who they think will be the next victor revealed to get their moment in the spotlight. There's even a countdown clock to keep you up-to-the-second updated on when the next reveal will be.