From the very first Elysium trailer to the latest set of Elysium clips, one thing has been for certain: This is so a Matt Damon movie. Yes, it is clearly a Neill Blomkamp feature with its look, story and powerful take on attacking the notion of the haves versus the have nots. But, Movie Fanatic just learned a little something about the soon-to-be smash hit that is frankly quite surprising -- Eminem was initially offered the role that Damon eventually took.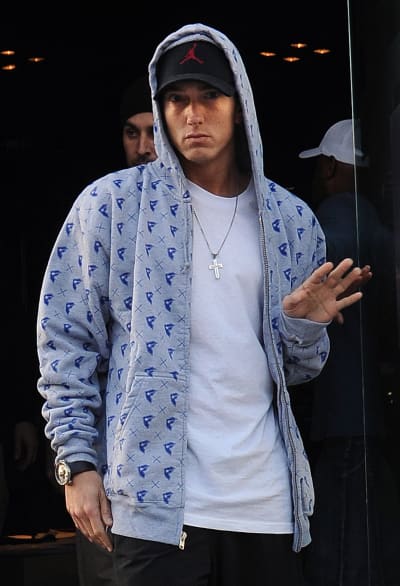 Look, we loved Eminem in Eight Mile and think that the rapper has a huge future in film… if he wants it. Clearly he did not or he would have boarded that Blomkamp ship to Elysium. What's even more compelling… Damon wasn't even the second choice behind the Detroit hip hop star. Eminem was second, behind Ninja of the band Die Antwoord from the helmer's home country of South Africa.
Hey, casting happens for a reason. If Steven Spielberg had gotten his first choice for Raiders of the Lost Ark, Tom Selleck would be Indiana Jones instead of the icon that is Harrison Ford.
But, here's the thing (and we just saw Elysium last night)… Damon is incredible in the part and flexes his talent on every frame. Yet, we could still see Eminem in the role… although it would be a completely different movie.