Between the Ender's Game trailer and our Ender's Game Harrison Ford interview at Comic-Con, we have to admit that the YA novel turned big screen adventure has us extremely interested.
Harrison Ford stars as a teacher of young interstellar fighter pilots in a role that could almost be Han Solo as an older man. The film has released its final poster before its November 1 release.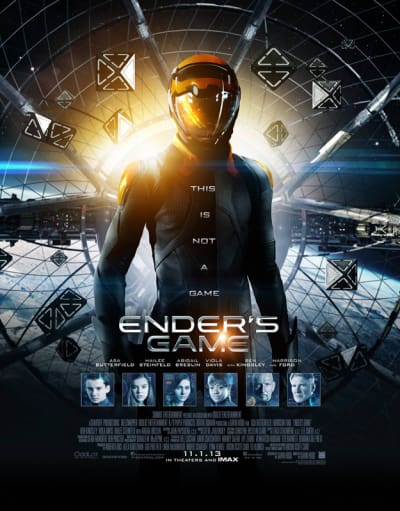 Ender's Game also stars Ben Kingsley, Viola Davis and two up-and-coming stars portraying the most promising of Ford's charges: Asa Butterfield (Hugo) and Hailee Steinfeld (Oscar nominee for  True Grit).