From Justin Bieber to The Beatles: Vote for Best Concert Movie!
by Joel D Amos at . Updated at . Comments
As you can probably tell from all the teenage girls going nuts from the One Direction: This Is Us trailer, their concert film is about to hit theaters. This is music to the ears of millions upon millions of fans.
As we prepare our Morgan Spurlock exclusive interview that takes you inside the concert documentary with the film's director, we wanted to inquire our readership as to your favorite movie that features a concert at its core.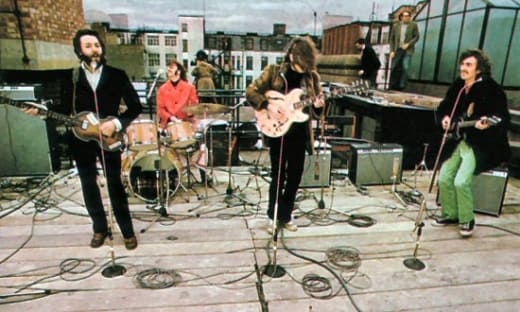 The concert movie has been a part of Hollywood history for decades. Various acts have used the format for various means and many in the process made history. Such is the case with the Rolling Stones' Gimme Shelter. The film served not only as a chronicle of the music of one of the biggest bands in the world at that time -- but also a cultural account of a seismic shift in our society. And the Stones struck again with Oscar winner Martin Scorsese directing them in 2008's Shine a Light, which is simply… a great movie, period!
And then there's The Beatles and Let it Be. Sure, it's a making-of-the-album movie, but that rooftop concert really brings it home. 
Some are just pure fun while still informative in terms of introducing a wider audience to someone's journey from singer to sensation -- such as Justin Bieber: Never Say Never and Katy Perry: Part of Me.
Tell us... 
What is the best concert movie?