Gravity has released a character poster for the Alfonso Cuaron sci-fi thriller. Its star George Clooney is up close and personal and we expect a character poster for his co-star Sandra Bullock quite soon!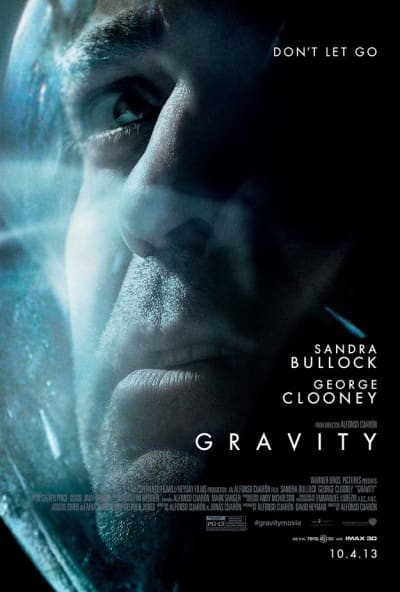 As teased in this Gravity ​TV spot, Clooney is Matt Kowalsyy, an astronaut who must use all the skills he possesses in order to survive after he and Bullock's space walk turns to a horror show when they are separated from their ship.
Check out the Gravity trailer and you'll see how breathtaking the film appears to be. We, for one, cannot wait to see it when it lands in theaters October 4.