Guardians of the Galaxy: Is Vin Diesel Voicing Groot?
by Joel D Amos at . Updated at . Comments
Movie Fanatic previously reported that Vin Diesel met Marvel Studios executives and that he would be involved in some capacity with one of their upcoming films. We thought it was Avengers: Age of Ultron, but it seems that Diesel will be in the currently shooting Guardians of the Galaxy and it appears he's voicing the character Groot.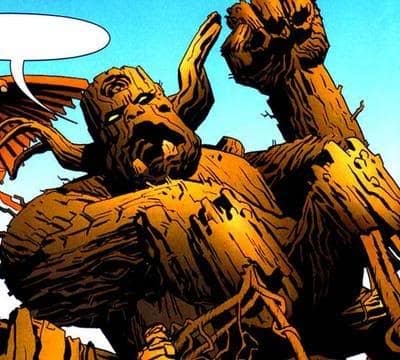 The above photo was featured on Diesel's Facebook page… guess that answers the speculation!
Diesel must be having a ball teasing fans and the press about his meeting with Marvel. When he announced he had met with the comic book studio's brass, he posted a photo of himself in front of the second issue of The Avengers, leading us to believe he would be in the sequel to The Avengers.
But with the above picture posted on his Facebook page and the words, "I am Groot!," there's our answer!
Diesel joins the already impressive Guardians of the Galaxy cast (arriving in theaters August 1, 2014) including Chris Pratt, Benicio del Toro, John C. Reilly, Zoe Saldana, Dave Bautista, Lee Pace, Michael Rooker, Djimon Hounsou and Glenn Close.