Hercules: Dwayne Johnson Shows Off "Most Amazing Set"
by Joel D Amos at . Updated at . Comments
Hot on the heels of the Dwayne Johnson Hercules set video, the superstar is clearly beyond proud to be associated with this Brett Ratner-directed project. He tweeted the following and shared the photo below to prove his point.
"The most amazing set I've ever stepped foot on. Honored to play this role. #HERCULESMovie"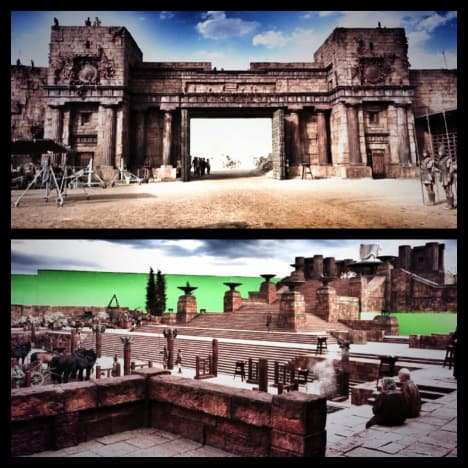 Johnson has been a Twitter madman on the Hercules set, sharing his Hercules costume and Hercules helmet for the film that also stars John Hurt, Joseph Fiennes, Rufus Sewell and Ian McShane.