Hercules star Dwayne Johnson took to Twitter again to give fans another look at his work in progress. This time out, we see Johnson carrying an enormous club and looking rather ready to battle. Recently, Johnson posted a photo of the Hercules helmet, the Hercules costume and set and one of a Hercules army looking fierce.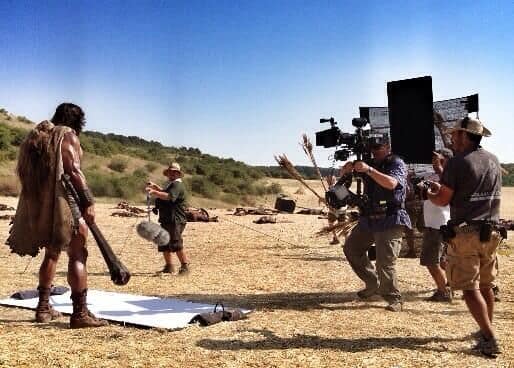 Johnson sent out the picture to his Twitter followers with the following message:
"No 'over-intellectualized actor speak, straight gut talk..bring it on."
Someone is just a little excited about playing the iconic character! Too bad we have to way until July 25, 2014 to see the fruits of his labor.