James Brown Biopic Gets a Name and Release Date: And It Is?
by Joel D Amos at . Updated at . Comments
It was just days ago that Movie Fanatic reported that Universal has announced that Chadwick Boseman will play James Brown in the late singer's biopic for producer Brian Grazer (A Beautiful Mind). Tate Taylor is directing (in a follow-up to his Oscar-winning The Help) and the film will land in theaters October 17, 2014. We think the 42 star will give a performance worthy of such a legend. He did it with Jackie Robinson!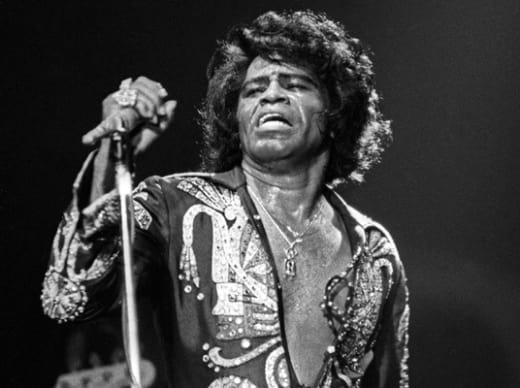 But what is it called? I Feel Good? Even better… the Brown biopic is being called Get On Up. Perfect title given how many millions of people he has literally gotten to Get On Up and shake a leg.
The film will chronicle one of the more astounding lives in music history. Brown was a trailblazer, to say the least, and his shows at the Apollo were nothing short of legendary. Heck, the man's shows anywhere were iconic.
Rumors have been flying as to who will be in the supporting cast with The Help veterans Octavia Spencer (seen recently in Fruitvale Station) and Viola Davis (who could not be missed sizzling on the screen in that Ender's Game trailer).
More on this highly anticipated project to come.