The world of Avatar is ever expanding. Fresh off of the announcement by James Cameron that the Avatar sequel will be three movies, the innovative filmmaker has tapped science fiction author Steven Charles to pen four novels based on the world he created with the 2009 movie.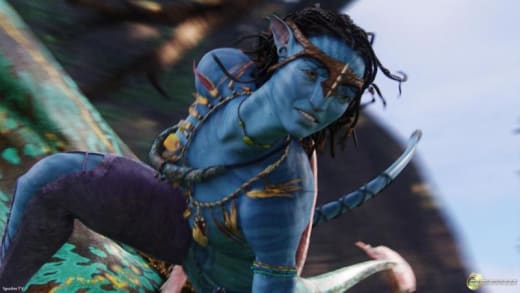 The books will exist within the realm of the three Avatar sequels and expand on the first blockbuster film that is the highest grossing movie of all time.
"Steven Gould is one of the shining lights in contemporary science fiction, and I've long admired the worlds and characters he's created in his books and stories," Cameron said in a statement. "We're very fortunate to have Steven bring his formidable talents to the Avatar universe. He is already working closely with me and the screenwriters to flesh out the expanding world of Avatar."
Gould is best known for his 1992 book Jumper and surely will never see anything this big come at him in his career. With Cameron guiding the story and Gould's prose driving the drama and action, it appears the world of Avatar just got quite a bit richer.