Josh Brolin and Ryan Gosling are rumored to be in the lead in the casting process to play Batman in the sequel to Man of Steel.
As soon as Zack Snyder announced that the Man of Steel sequel would feature Batman, speculation took hold like a fever to come up with who would be the Caped Crusader. Christian Bale is done with Batman, and theories have abounded as to what the studio would want. Some clues have emerged of late, including that they want a Batman who is in their thirties to early forties.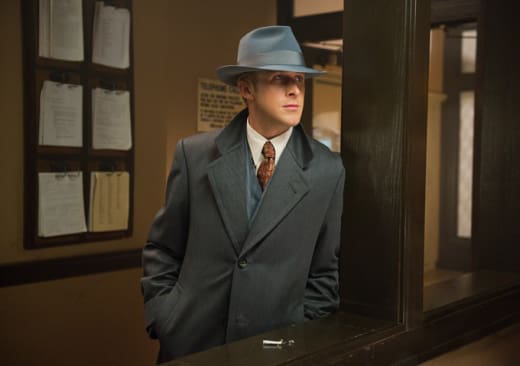 The Hollywood Reporter published an article claiming that Gangster Squad stars Brolin and Gosling are not the only two who have been visiting the Warner Bros. lot in Burbank for meetings about the part. Also on the list is True Blood star Joe Manganiello, Richard Armitage, Max Martini and Matthew Goode.
Movie Fanatic believes that although Armitage, Martini and Goode are compelling choices, they don't stand a chance. Manganiello would be perfect if they were going for a gruff Batman, but what about the suave needed to play Bruce Wayne? Given that element of the characterization that is required to play Batman, we believe that it truly is between Gosling and Brolin.
We've been running a poll as to who you think should be the Bat since The Justice League rumors began. 
Vote now and let your voice be heard: Who should be next playing Batman!