You've seen the Last Vegas movie trailer and its tease of the bachelor party antics for the senior set. So when the film's stars -- Robert De Niro, Kevin Kline, Morgan Freeman and Michael Douglas -- pose for the film's poster, you might expect things to be a little off the hook. Yet, knowing these class acts… perhaps what we got for the new Last Vegas poster is much more perfect. It features the guys, just being guys.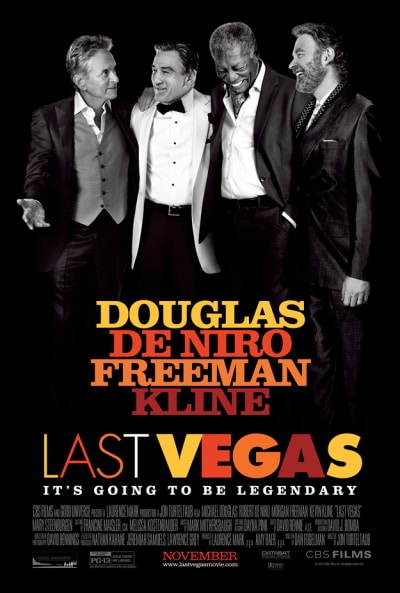 The comedy stars the four Oscar winners, who gather in Las Vegas for the bachelor party of Douglas' character who is getting married. The quartet of friends have known each other since they were kids and even simply from the first Last Vegas trailer, even though these guys are acting, they sure capture the camaraderie of longtime friends.
Last Vegas hits theaters November 1 and also stars Mary Steenburgen, Jerry Ferrara and is directed by Jon Turteltaub (the National Treasure movies).