Given that there was so much, if you looked for it, that referenced Lex Luthor in Man of Steel, it is not surprising that rumors are flying that the iconic Superman villain will appear in the sequel. Sure, we know that Batman will be in the Man of Steel sequel, but who is the antagonist for our superheroes to find common ground against? If it is Luthor, word on the street is he'll be played by British thespian Mark Strong.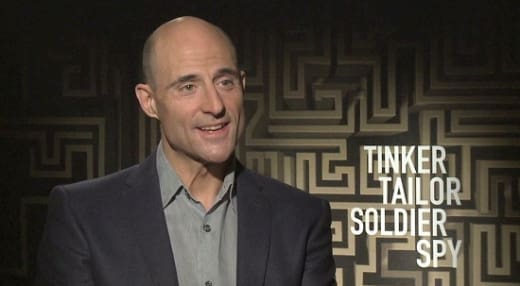 Strong was asked about it recently and gave the coyest of answers. "All I can say is… watch this space." Now, what does that mean? Well, if you read between the lines, ladies and gentlemen, we've got our Lex Luthor, it's just that Strong can't comment yet.
If you look closely at Man of Steel, LexCorp Easter Eggs could be found throughout.
The only issue that might prevent Strong, who we think would be a perfect Luther, is that he is already part of another DC Comics universe: Green Lantern. But, with that franchise not going anywhere… Movie Fanatic thinks Strong could be free to be the bald villain who has tormented Superman for generations.