Man of Steel: Zack Snyder Unapologetic Over Metropolis Destruction
by Joel D Amos at . Comments
It was hard not to notice the utter destruction of Metropolis in Zack Snyder's Man of Steel. Watching Henry Cavill as Superman and Michael Shannon as General Zod virtually throw themselves all over the city bringing entire buildings down in the process was jaw-dropping.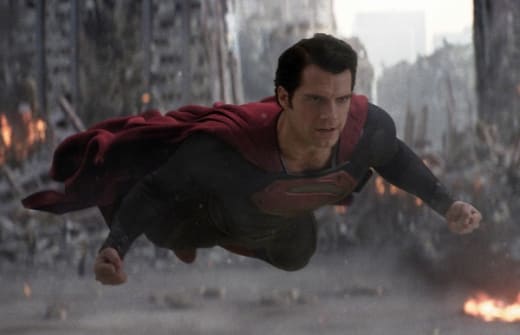 As the Man of Steel DVD is announced as being weeks away, Snyder is talking about the mass destruction in his first film in the new Superman series and his comparisons to ancient myths is, frankly, quite fascinating.
"I wanted the movie to have a mythological feeling. In ancient mythology, mass deaths are used to symbolize disasters. In other countries like Greece and Japan, myths were recounted through the generations, partly to answer unanswerable questions about death and violence," Snyder told The Japan Times.
"In America, we don't have that legacy of ancient mythology. Superman... is probably the closest we get. It's a way of recounting the myth."
What do you think? Tell us in the comment section below if you thought that third act of Man of Steel was a little too destructive. 
We're guessing the city will get a makeover as Ben Affleck is Batman and comes to town for the sequel that we think will be called Batman vs. Superman.