A still from the film McCanick has just been released and it arrives with a tinge of sadness. It is the last piece of work that the movie's star, Cory Monteith, ever did.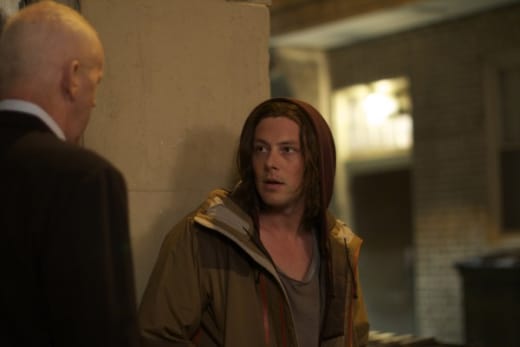 Monteith died July 13 and not only left behind all those Glee episodes, but also a budding film career -- one he hoped would be jump-started with McCanick.
Monteith played a criminal on the run who is the subject of a hot pursuit by a pair of detectives who may not be who they seem. Veteran character actor David Morse and Ciaran Hinds (recently seen in The Woman in Black) also star.
McCanick will make its debut at the Toronto Film Festival (TIFF) next month.