When we caught up with Morris Chestnut for Kick-Ass 2, we couldn't let him go without asking about the unexpected, and seriously welcomed, sequel to the 1999 smash hit The Best Man. "We definitely were surprised," Chestnut told Movie Fanatic of Universal's plans to get the gang back together for a follow-up.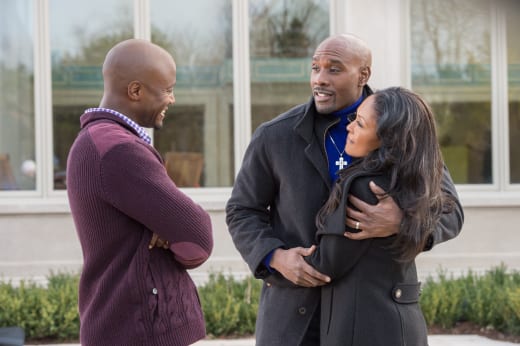 "Most sequels, there'll be a year after it's over, after the original, or two years after the original, maybe even three -- but fourteen years after the original hardly ever happens!"
Chestnut has finished shooting, and we've already seen a The Best Man Holiday trailer. He tells us the sequel's genesis happened over a dinner the cast was summoned to where they thought was a simple get-together to reunite old friends.
"Malcolm Lee (the original film's director) invited us to dinner and told us about some of the storylines, and he asked us if we all wanted to do it again," Chestnut recalled. Their answer came swiftly. "We were like yes!"
The work to make it happen commenced. "Then we had to go to studio and sell it. We all got together and had to do a read-through in front of the execs at Universal, and then they went for it," Chestnut said and smiled. The entire cast is back including Taye Diggs, Nia Long, Regina Hall, Harold Perrineau, Terrence Howard, Sanaa Lathan, Monica Calhoun and Melissa De Sousa.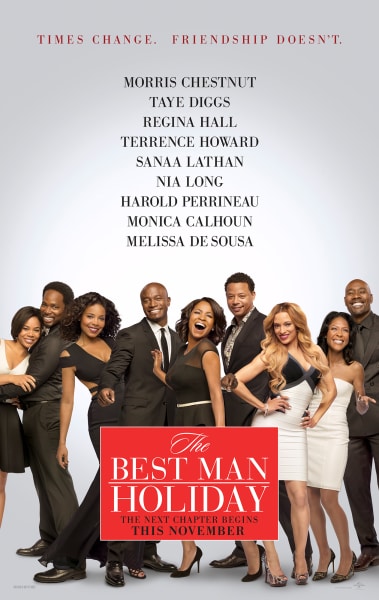 "We had to jump through hoops. We're all glad we did. And we hope the audience is glad that we did. I think the film is going to be equal to, and hopefully better, than the original."
Best Man Holiday lands in time to usher in 2013's holidays on November 15.