Oldboy Photos Released & Spike Lee Talks Samuel L. Jackson Reunion
by Joel D Amos at . Comments
Spike Lee could not have been more thrilled to re-team with Samuel L. Jackson on Oldboy for the first time since Jungle Fever. The film released a series of new stills today, along with a video featuring Lee talking up the Jackson reunion.
Oldboy stars Josh Brolin as a man who is framed for his wife's murder, and as he is about to be arrested, he is kidnapped by Jackson. With his disappearance, his young daughter grows up thinking her father is guilty and went missing to escape justice. Brolin's character spends two decades in captivity, and then one day, he is mysteriously freed.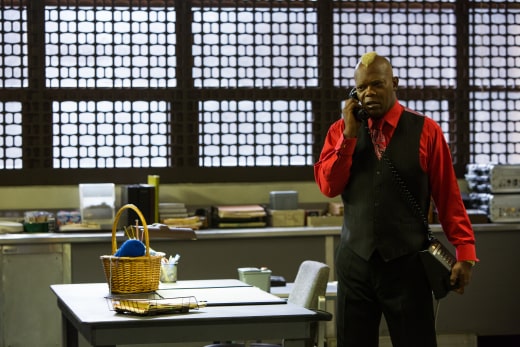 When he arrives into the world as a newly freed man, Brolin not only wants to reconnect with his daughter, but he has one thing above all else that drives him: Revenge.
The recently released Oldboy trailer has us intrigued by this unique concept for the film that also stars Sharlto Copley (Elysium) and Elizabeth Olsen (recently mentioned as playing Scarlet Witch in Avengers: Age of Ultron). It arrives November 27 and is a remake of a Korean thriller.