Some would view the $84 million that Pacific Rim earned so far in the U.S. as not so good. Therefore, you might wonder how a sequel is moving forward for the Guillermo del Toro monsters versus robots film.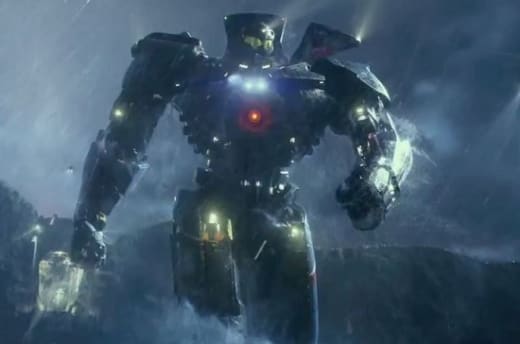 Further evidence has arrived that international box office is playing more of a role than ever in Hollywood decision making. Pacific Rim debuted in China and set a record by earning $9 million in its first weekend. That brings its international total to $140 million – firmly in sequel warranting territory.
Estimates have the costs of the CGI heavy film (which can be seen even in the simplest Pacific Rim trailer) at $180 to $200 million and knowing that the film has yet to open in several big markets, such as Brazil, Spain and Japan (which should earn big office numbers with many Japanese actors in the cast)… not only will Warner Bros. make back its investment in the movie, but it should soar to a very impressive profit.
Since del Toro and screenwriter Travis Beacham have said that they already have a sequel in mind with specific set pieces already planned, Movie Fanatic can firmly state that you can expect a Pacific Rim sequel in the very near future. As you can see in our Pacific Rim review... we would love to see more of those monsters battling robots!