Pirates of the Caribbean: Dead Men Tell No Tales Directors Update Progress
by Joel D Amos at . Updated at . Comments
Just last week we announced that Pirates of the Caribbean 5 gets a title. And as Pirates of the Caribbean: Dead Men Tell No Tales is set to arrive in July of 2015, for the first time directors Joachim Ronning and Espen Sandberg are talking about the project that is by far the biggest in their lives.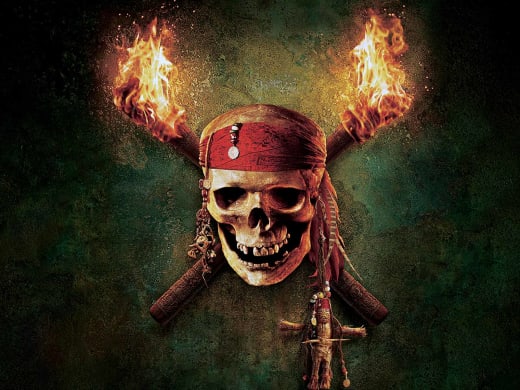 Given that Ronning and Sandberg's last effort was the high seas true story Kon-Tiki, Movie Fanatic could not be more thrilled. These two have a command of filming on the ocean and that is no easy task. Sure, that's great and all… but what about the story?!
Of course, revealing anything about the plot of the film would probably have them banned from the world of Disney forever, but they did admit that it will hark back to the first film, Pirates of the Caribbean: Curse of the Black Pearl and that they are confident that what they have on paper will translate effortlessly to the big screen.
"We have a great script that Jeff Nathanson has written. It's really funny and touching," Sandberg told MTV News recently. "We're really looking forward to realizing everything."
They've been working on the fifth Pirates movie since early summer. "We've been on it now for a couple of months, so we are in preproduction," Sandberg said. "We are in our office at Disney in Burbank. It's just great, working with Johnny Depp (Captain Jack Sparrow) and the Bruckheimer camp. It's a dream come true, really."
And although they are new to the world of blockbusters, from the sounds of it… they are more than ready. "When we grew up in a small town in Norway, we started making little short films when we were 10 years old. What we were doing back then was trying to copy Indiana Jones and Star Wars and those movies," Sandberg said. "It is really a lifelong dream coming true now to make an epic adventure movie like this."
Their work on Kon-Tiki and Pirates of the Caribbean: Dead Men Tell No Tales should be quite similar, they admitted. "The premise is the same. In some regards, it's easier almost to make a big Hollywood movie because here, you have the resources," Sanberg said.
"You have the best people in the world carrying you forward. That's amazing. Then, of course, everything is much bigger, and the crews are 10 times as big, and there are many more people that have an opinion and power -- so far, so good."