We met Dane Cook, star of the new Disney movie Planes, at the Santa Monica Museum of Flight -- appropriately enough -- to talk about his first foray into the world of Walt Disney. For the man who grew up on animation, the opportunity to voice the character Dusty the crop duster in Planes was priceless and up there with his highest of life accomplishments.
"I would say next to hosting Saturday Night Live, this is a real dream that was beyond anything I could have seen for myself," Cook said in our exclusive video interview. "I grew up loving animation. I remember as a kid watching Pete's Dragon and Bedknobs and Broomsticks -- an underrated Disney movie!"
As seen in the Planes trailer, Cook is Dusty, a crop duster who dreams of flying in speed races amongst the best in the sky.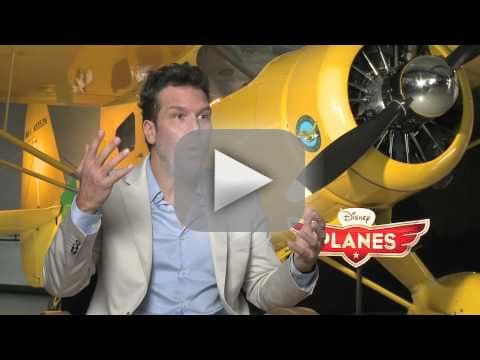 The stand-up comedian also cherishes Disney's rich history of putting comics in prominent roles in their films. "I love Robin Williams when he played the genie (in Aladdin -- which features one of our Top 10 Disney princesses). Not just the antics, but the heart."
His background as a stand-up helped him with Planes, in terms of maintaining the stamina to bring it every time. "Sometimes in New York City I could be doing six or seven shows in one night," Cook admitted. "Having that kind of energy at the ready when you get into the booth is priceless, because you have to give everything you have, every take."