The UK film Streetdance has become a sensation and now it is poised to attack American shores. Movie Fanatic presents an exclusive clip that shows the hip-hop side of the dance battle when a group of street dancers do their thing. Perhaps it is the New York Yankee fan in me, but they look good moving to the beats with a big "NY" adorning all their hats!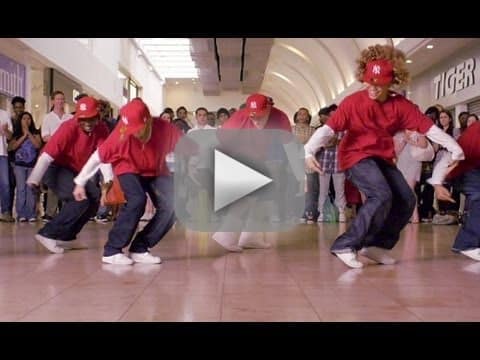 The other side of this dance-off film is a group of Royal ballet dancers. So, what beef could they have with the street hoofers?
As seen in the Streetdance trailer, they must share a rehearsal space and what begins as a war will wind up with both groups finding common ground and forging a new dance style that should start a sensation.
Streetdance is in the vein of Save the Last Dance and the Step Up movies and is directed by Max Giwa and Dania Pasquini and features an up-and-coming cast, as well as veteran actress Charlotte Rampling. 
The film is out now on VOD!