Superman Versus Batman: Is Orlando Bloom Batman or Christian Bale Back?
by Joel D Amos at . Updated at . Comments
It seems like a week can't go by without some sort of news when it comes to the Man of Steel sequel. Since Zack Snyder hit the Comic-Con stage to announce that the Man of Steel sequel would include Batman, fans have been abuzz as to who would play the Caped Crusader.
Since Christian Bale stressed he's done with Batman, many names have popped to the forefront, not the least of which are Josh Brolin and Ryan Gosling.
A new name came through the world yesterday, and he's a star of not one, but two franchises already: Lord of the Rings and Pirates of the Caribbean. We're not sure what kind of Batman Orlando Bloom would make, but he is seriously in the running. According to studio insiders, his reps have met with Snyder, and Bloom is in the mix.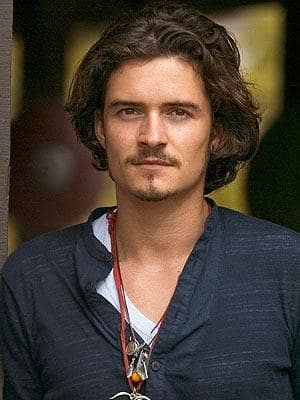 Also, according to sources inside Warner Bros… Bale is considering coming back. Some have him being offered as much as $50 million to don the batsuit once again.
This is getting seriously complicated. Not to go legalese on you, but technically Bale said he was done with The Dark Knight world. He said nothing in terms of playing Batman in someone else's sandbox!
We've added another name to our poll that allows you to vote for who should be Batman in Superman versus Batman, and ultimately The Justice League movie… Bloom.
Vote now! And while you're at it... Who should play Lex Luthor?