The Butler Wins Again, We're The Millers Stays Strong: Weekend Box Office Report
by Joel D Amos at . Updated at . Comments
The Oscar contender The Butler did it again and won the box office battle for a second weekend in a row. The Forest Whitaker-Oprah Winfrey, based-on-a-true-story movie did what seemed like something impossible nearly a month ago. In the midst of a legal battle over its name, early predictions were that this film was going to miss when it debuted.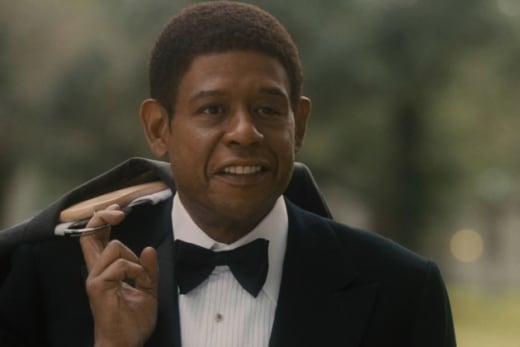 Yet, it has bucked the naysayers by coming in at number one at the highly competitive summer box office for two weeks straight. The Butler banked another $17 million to bring its total to an impressive $52.3 million
Right behind Daniels' historical epic is the comedy that doesn't seem to slow down, We're the Millers. Perhaps that We're the Millers red band trailer is still spurring people to see the film that stars Jason Sudeikis and Jennifer Aniston as a fake family trying to smuggle drugs into the country in an RV. Or, it could just be that it is a solid comedy in a summer that found so few that were great. We're the Millers earned $13.5 million, bringing its total to an astonishing $91.7 million.
The first of the new movies, The Mortal Instruments: City of Bones, came in third for what has got to be a disappointment for its studio. The film, based on the book series by Cassandra Clare, took in $9.3 million… showing that as Hollywood keeps looking for the next Twilight Saga and Hunger Games, they might need to keep looking. Guess 24 million books sold does not guarantee a movie hit for Clare and her Mortal Instruments.
Fourth place belonged to the best reviewed new film of the weekend – check out our The World's End review and you'll see why. The Simon Pegg-Nick Frost-starring, Edgar Wright-directed sci-fi comedy made $8.9 million. Fifth place belonged to Disney's Planes. The Cars spin-off added another $8.6 million to its $59.6 million total.
The third new film to hit screens this weekend also was a bit of a disappointment. Where the horror flick The Conjuring held the number one spot for two straight weeks earlier this summer, the wildly inventive You're Next landed in seventh place with a haul of $7 million.
Also of note was Woody Allen's film, Blue Jasmine, which expanded to over 1,000 theaters for his widest release in years. The Cate Blanchett-starring flick made the top 10 at number nine, making $4.3 million.
Box office top 10:
1. The Butler, $17,018,000
2. We're the Millers, $13,500,000
3. The Mortal Instruments: City of Bones, $9,300,000
4. The World's End, $8,942,000
5. Planes, $8,567,000
6. Elysium, $7,100,000
7. You're Next, $7,050,000
8. Percy Jackson: Sea of Monsters, $5,200,000
9. Blue Jasmine, $4,300,000
10. Kick-Ass 2. $4,270,000