The Company You Keep DVD Review: Robert Redford Makes a Statement
by Joel D Amos at . Updated at . Comments
Robert Redford is one of Hollywood's greats when it comes to not only his acting, but his ability to tell a riveting tale as a filmmaker. Both elements are on full display with his latest… the thrilling and debate-inducing The Company You Keep.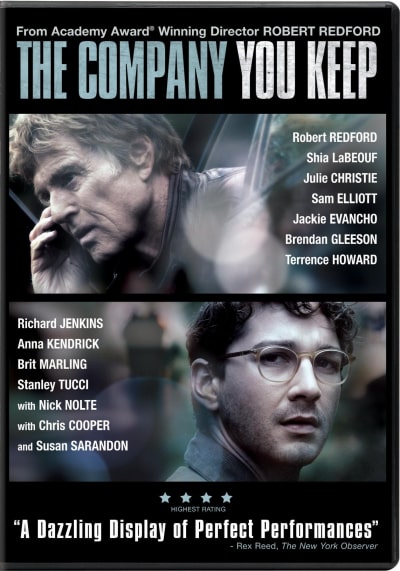 The Company You Keep has landed on DVD and Blu-Ray and features the kind of cast that one would expect in a Redford film. The film stars Shia LaBeouf, Susan Sarandon, Nick Nolte, Chris Cooper, Terrence Howard, Stanley Tucci, Anna Kendrick, Richard Jenkins, Julie Christie, Brit Marling, Sam Elliott and Harry Potter vet Brendan Gleeson.
The story truly begins as Sarandon's former 1960's radical is arrested for her part in a bombing from the Vietnam War protest days. Redford is contacted by her lawyer, and soon enough… we learn why. Redford's character has been on the run since that counterculture-spawning decade. He was mistakenly listed as a member of the group that did the bombing and rather than fight to clear his name, he simply ran. His running is now catching up with him as LaBeouf's reporter begins to uncover the layers to the mystery.
As The Company You Keep trailer teases, the film raises many questions about war, peace and how we as a society properly debate, rather than destroy each other.
Our theatrical The Company You Keep review found the film riveting, and the DVD and Blu-Ray should further expand the audience for a film that should be seen.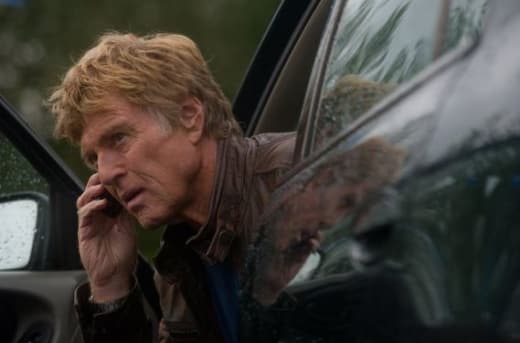 When it comes to extras on the home video release, they are compelling, informative and thoughtfully put together. The highlight for Movie Fanatic is Behind the Scenes: The Movement which finds the cast and crew discussing the movement that inspired a group of young activists to form the real-life the Weather Underground.
The behind the scenes of the film featurette takes on a unique presentation in that it follows the film from writing the screenplay, through the casting, rehearsals and filming of the movie -- rare indeed to get that kind of depth. Also included is the red carpet premiere footage as well as the New York press conference that gives you an inside look at the actors and filmmakers talking about their gem.